Toronto Post & Panel Signs
Versatile and very cost-effective, custom post and panel signs are becoming popular with many business types for educating both potential and current customers. Your company will get the attention they need with promotional panel signs, especially when custom-crafted by a professional sign company, like Toronto Custom Signs.
Specializing in Toronto post and panel signs, our priority is providing you with attractive customized signs and graphics that consistently meet the promotional needs of your unique business. The signs our experts develop are specifically crafted to suit your business needs and are locally-produced, consistent with your desired materials, shape, and size of finished sign. Our custom post and panel capture the attention of passersby and build your brand visibility.
Our signage professionals handle every aspect of your Toronto post and panel sign system. We also provide expert sign repair and replacement for your existing panels. Whether you need a new sign, or an element replaced, Toronto Custom Signs is your go-to local signage provider.
Call Toronto Custom Signs today at (647) 361-2019 for your Free Consultation!
Effective Wayfinding and Directional Signs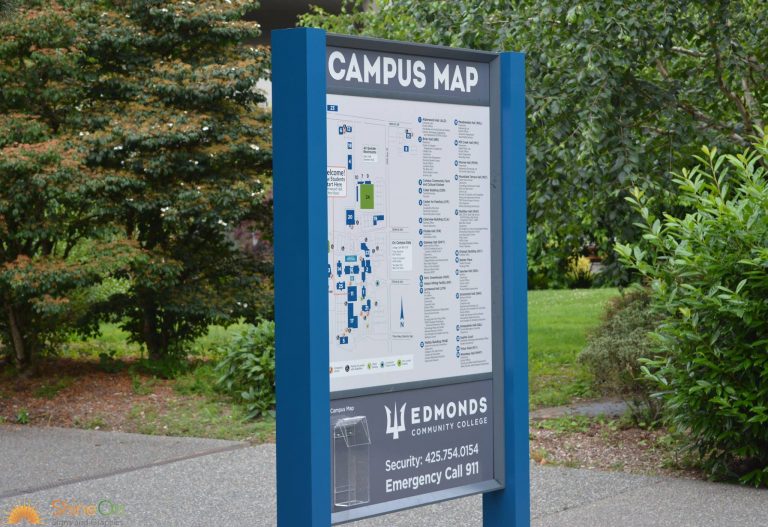 Readily provide assistance to customers, clients, and guests who need assistance navigating your facilities by directing them on how to reach their desired destination. Post and panel signs make an ideal solution for supporting a smooth flow of traffic throughout your facilities.
As your local Toronto, ON post and panel signs experts, we fully understand the intricacies of designing complementary or eye-catching wayfinding signs. Our custom signs and graphics are always uniquely designed utilizing dynamic and exciting shapes, sizes, colors, and layouts to build you beneficial wayfinding, navigational, and directory signs and graphics. Custom navigational post and panel signs make it easy for new potential customers to find their way to you!
Signs That Showcase Your Brand
Reassure your potential customers and guests that they have found the right place. Considerably more affordable than a large custom monument sign but giving the same overall look, post and panel signs are a consistently high-value choice for getting your business and brand noticed.
With a multitude of options regarding the location, type, material, size, shape, and color, post and panel signs attract new customers and support your existing branding efforts at the same time. Toronto Custom Signs also customizes the signs to deliver your unique brand and value proposition. Our experts offer a variety of options for your custom post and panel signs, like, carved or sandblasted wood signs, etched or vinyl covered aluminum panels, PVC posts and panels, lighted or cabinet sign panels, and many other options.
We understand that architectural signs are usually permanent structures, so we focus on delivering products that are highly durable, allowing us to supply the ideal solution for your outdoor signage needs.
Low-Cost Outdoor Signs
Post and panel signs are also a great option for your temporary promotional or branding needs. Toronto Custom Signs provides many cost-effective versions, including PVC signage with custom-cut vinyl lettering and graphics. PVC sign panels cost less than metal sign panels; however they get the job done and can withstand exposure to harsh weather way better than just wood post signs.
Post and panel signs are a favorite choice for promotional purposes, custom business identification needs, identifying construction sites, promoting real estate, and for other purposes where customized signs and graphics are commonly changed or updated.
Full-Service Sign Company
Toronto Custom Signs's signage services are tailored according to your ideal budget, timeframe, needs, and location.
With our dependable team of signage specialists, Toronto Custom Signs is on your side throughout the whole process. From conceptualization to custom design, fabrication, positioning, and skilled sign installation, we are the right signage company partner for you. When you require Toronto signs and graphics that are completed correctly and installed on time, the best choice is Toronto Custom Signs.
Free Post and Panel Signs Consultation
Showcase your organization with effective, high visibility signs and graphics like customized post and panel signs by Toronto Custom Signs! Taking care of every aspect of your Toronto post and panel signage project, we provide you with brand-focused and promotional signs and graphics that reinforce your branding and business goals.
Call Toronto Custom Signs today at (647) 361-2019 for your Free Consultation with a Post and Panel Signs Expert!