Toronto Vinyl Signs, Graphics, & Banners
Vinyl is arguably the most versatile material for signage products out there. With so many options for color, design, texture, size, finish, and application, vinyl can be made into practically any sign type including outdoor banners, window decals, floor signs, wall murals, building signs, and wayfinders.
Here at Toronto Custom Signs, we have the equipment, expertise, and experience in custom-crafting vinyl into sign products that effectively meet our clients' unique business needs.
Whether you're looking for vinyl stickers of your logo, an entire mural of your company's core values, or an outdoor stage backdrop for a concert, our skilled team is ready to make that happen for you. We get your custom vinyl signage done right on time and well within your budget.
Call Toronto Custom Signs at (647) 361-2019 for your Free Consultation with a Vinyl Graphics Specialist!
Vinyl Graphic Options
By deciding to go vinyl on your signs and graphics, you get the privilege and convenience to choose from a wide variety of size, color, weight, design, texture, finish, and application options. As a complete Toronto sign company, we are ready and equipped to design, manufacture, and install your vinyl sign projects exactly how and when you need them. Because we have access to anything and everything vinyl signs, we can get your projects done effectively and efficiently.
Are you looking for floor signs that get a lot of foot traffic? Toronto Custom Signs can use marine-grade vinyl durable enough for long-term use. Do you want something for temporary use? We also have highly economical corrugated plastic perfect for signs that don't need to stay up for very long. We have vinyl banners perfect for outdoor promotions, vinyl stickers you can use as detailed glass and window decals, and even vinyl vehicle wraps that help your brand reach audiences no stationary sign can.
While having countless options is extremely convenient, it can also make your sign selection process a bit of a challenge. But with Toronto Custom Signs, you don't have to worry! Our team of vinyl signage experts are here to help you identify the vinyl signs that best meet your business needs, branding, vision, target market, and budget. From conceptualization, design, fabrication, installation, maintenance, and even repair, we're here for you and we look forward to being your local provider for all your signage needs.
Promotional Vinyl Banners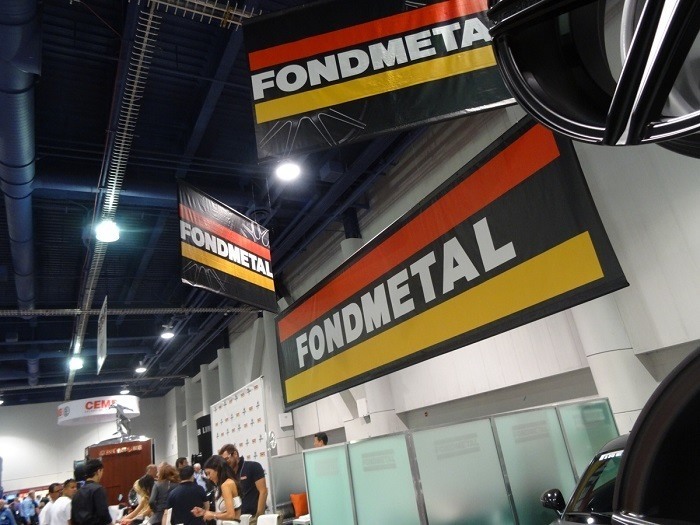 Custom commercial banners are our most popular vinyl request. With many different options for display, size, messaging, and colors, we can produce the ideal banner to support your products, brand, or event.
Banners work well for highlighting promotions and driving traffic to specific locations throughout your facilities, such as sale or new items. Retractable banners are commonly used for events and presentations, while outdoor banners let potential customers know what new and exciting things they can expect to find inside.
We have many options for banner creation, and can recommend the right materials, display methods, and design elements to properly support your goals.
Window Vinyl Clings & Film
Economical, highly versatile, and convenient, window display vinyl can be a worthwhile and practical investment for your business. Window graphics make excellent tools for promotion and advertising, and can provide your target audience with necessary and helpful information. They can come in the form of individually cut lettering, logos, images, perforated film, frosted vinyl cling, etc.
For retail stores, restaurants, malls, shops, and boutiques, window display vinyl graphics can be perfect for announcing promotions, sales, new products, and special occasions. For clinics, law firms, and offices, they can be used to display company information and benefits and core values.
Window display vinyl is also a popular choice among establishments looking for some degree of privacy; frosted vinyl clings are a good (and economical) alternative to getting etched glass. One of the best things about them is that they're easy to install, remove, and replace, making them an excellent and attractive option for temporary signage.
Cut Vinyl Lettering
Whether we like it or not, our signs are a reflection of our brand. In a way, they represent the identity of our business or organization as well as the quality of the products and services that we offer. With this in mind, it only makes sense to choose vinyl signs that are strategically designed, expertly crafted, and carefully installed.
Building signs need to be polished and professional. Promotional signs need to have compelling content presented in brand-cohesive design. Wayfinders and directional signs need to be intuitive as well as code-compliant. In other words, your vinyl signage needs to be effective in drawing people in, keeping them engaged, and ultimately influencing their purchasing decisions in your favor while promoting your brand. These are things that only established and accomplished sign companies like Toronto Custom Signs can ensure. Impress, impact, and influence with high-quality vinyl signage by Toronto Custom Signs.
Wall Murals & Floor Graphics
Your sign system's job doesn't end when you get people in through your doors, it just means that your outdoor signs have done their job and now it's your indoor signs' time to get to work.
There are a variety of vinyl indoor signs and graphics, and for companies that are looking to maximize the space they have indoors, wall murals and floor signs are a great choice.
Here at Toronto Custom Signs, the wall murals and floor signs we design, print, laminate, and install are specially made to liven up lobbies and hallways, making them inviting and comfortable. They are mostly used to display art that reinforce the business/organization's branding, or display information for customers and visitors to peruse.
We use only superior quality vinyl durable enough to withstand foot traffic, everyday wear and tear, spills, and cleaning. With vinyl signs by Toronto Custom Signs, every single dollar you put in for your signage goes a long, long way.
Vinyl Graphics Options
Toronto Custom Signs has been a trusted vinyl sign provider here in Ontario for a long time now, and we believe that every vinyl sign needs to be attractive in order to be effective. The signs that we produce can help you get noticed, increase customer footfall, and ultimately boost your bottom line. All this while promoting your unique brand to your unique target market.
Our talented team of graphic artists make sure that we communicate your brand through stunning, brand-cohesive design with the best quality ink on superior colorfast vinyl. We believe that our clients deserve the best signage we can give. If you already know exactly what signage you want, our professional sign fabricators are here to bring your ideas to life. But if you're not quite sure about the vinyl signs for your business, we are ready to give you the professional insight, honest feedback, and practical advice that you need.
Popular uses for vinyl graphics include:
Toronto Custom Signs offers more than just attractive vinyl signs, we are also proud of the quality of service that we provide. We give every single client the guidance, assistance, and support that they need from the free initial consultation all the way to maintenance and repairs.
Full-Service Vinyl Graphic Shop
For many years now, Toronto Custom Signs has been the local go-to signage provider for Toronto. We believe that our process and how we go through that process have played a huge role in our success. Here at Toronto Custom Signs, we make sure that our team of sign experts and consultations work closely with yours throughout the entire sign-making process. We don't just print signs out for you, we go through the whole thing with you from start to finish.
We start off our process with a one-on-one initial consultation free of charge. This is where one of our sign specialists sits down with you to learn about your company, brand, target market, goals, needs, expectations, and budget.
When you've selected the specific signage that you want for your space, our graphic designers can help create a visual sample of your ideas on how your sign should look like. Our team of sign fabricators can bring those ideas to life, and our team of professional sign installers can install the finished product for you.
We take pride in the art, craft, skill, and technique we put in every single signage project we work on, and we can't wait to show you the excellent quality of work we are capable of producing!
Free Vinyl Signs & Graphics Consultation
Toronto Custom Signs is fully committed to producing stunning and impactful vinyl signs and graphics that can help the growth and expansion of businesses and organizations all over Toronto. We want to be part of your growth, too. We look forward to becoming your trusted signs provider!
Call Toronto Custom Signs at (647) 361-2019 for your Free Consultation with a Vinyl Graphics Specialist!